Men's Yeezy Boost 350 V2 Triple White/Cream Monochromatic
Buy the Yeezy Boost 350 V2 Triple White / Cream and get a timeless sneaker that will never go out of style. This iconic shoe is a must-have for any fashion-forward man's wardrobe. Crafted with a white woven Primeknit upper, cream midsole, and Boost cushioning, the Yeezy Boost 350 V2 Triple White / Cream is guaranteed to turn h... Read more
Buy the Yeezy Boost 350 V2 Triple White / Cream and get a timeless sneaker that will never go out of style. This iconic shoe is a must-have for any fashion-forward man's wardrobe. Crafted with a white woven Primeknit upper, cream midsole, and Boost cushioning, the Yeezy Boost 350 V2 Triple White / Cream is guaranteed to turn heads. Shop this iconic shoe now and get the perfect addition to any sneaker collection. Kanye West's Yeezy Boost 350 V2 Triple White / Cream is a timeless classic that looks good on any man. With a white woven Primeknit upper and cream midsole, this shoe is designed for maximum comfort and style. Read less
Free Shipping
Order processing time
All orders are processed within 1 to 3 business days (excluding weekends and holidays) after receiving your payment.
Tracking your package
You will receive an email with tracking information when your order has shipped. All packages will have tracking until they reach their destination.
*Faster Shipping options may be available
Return & Refund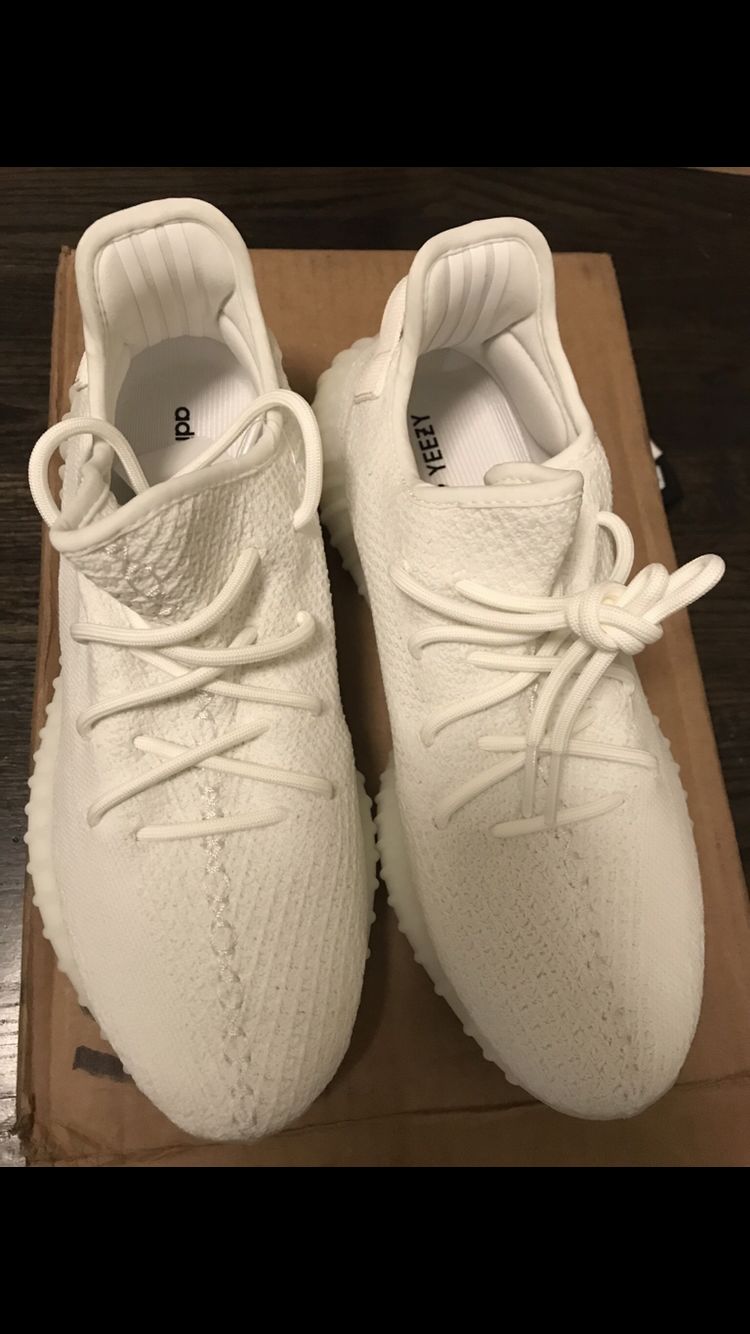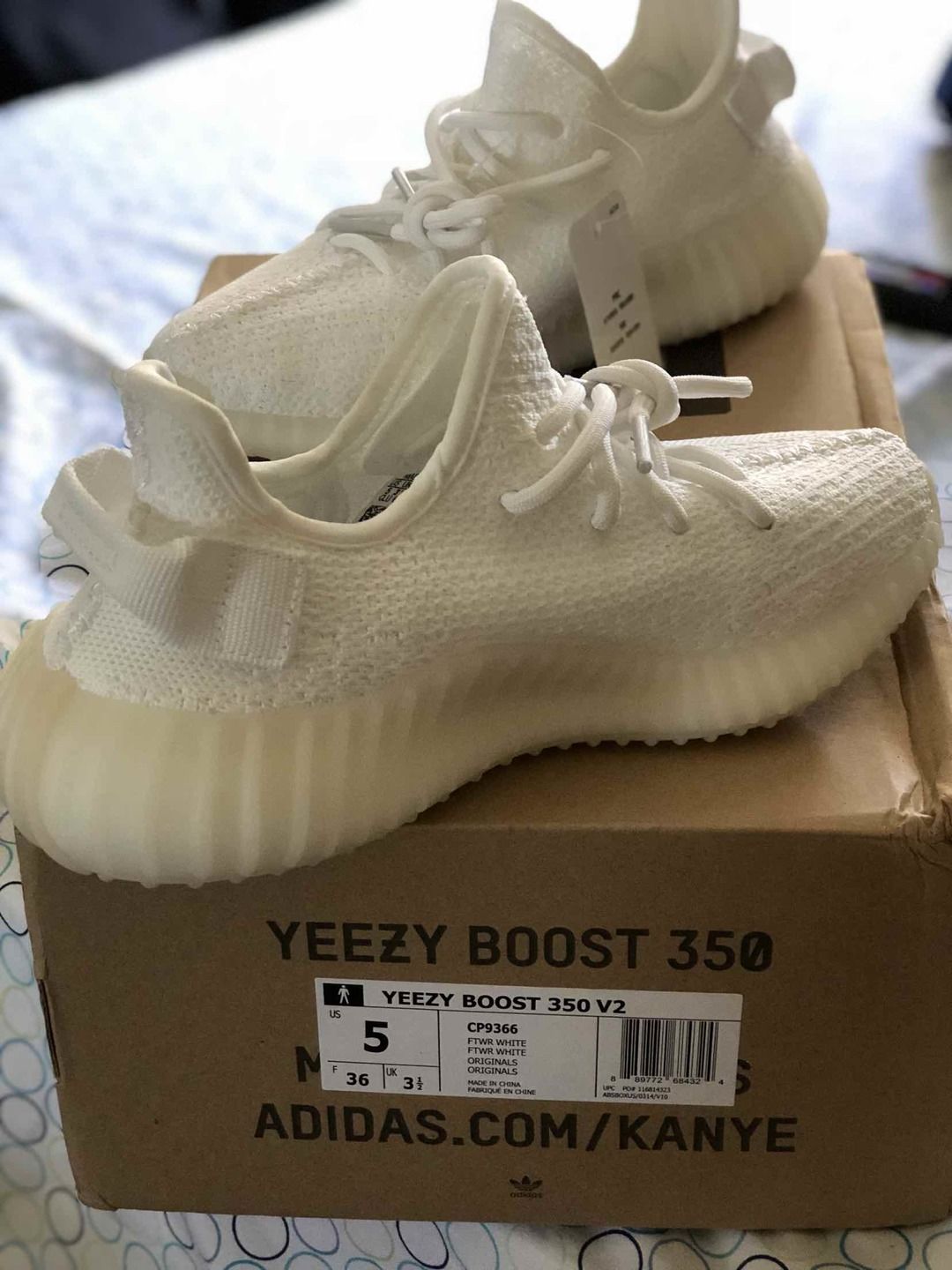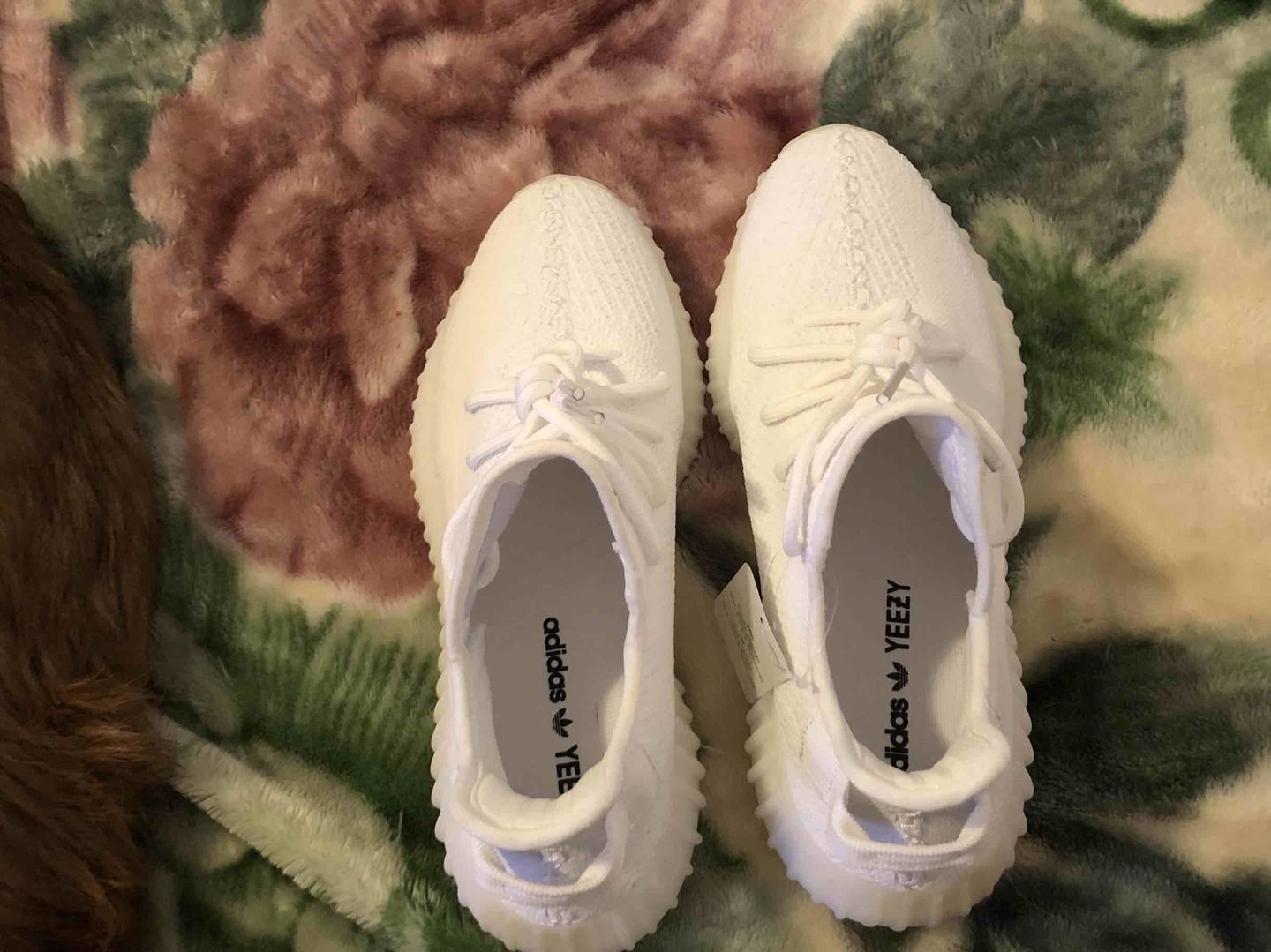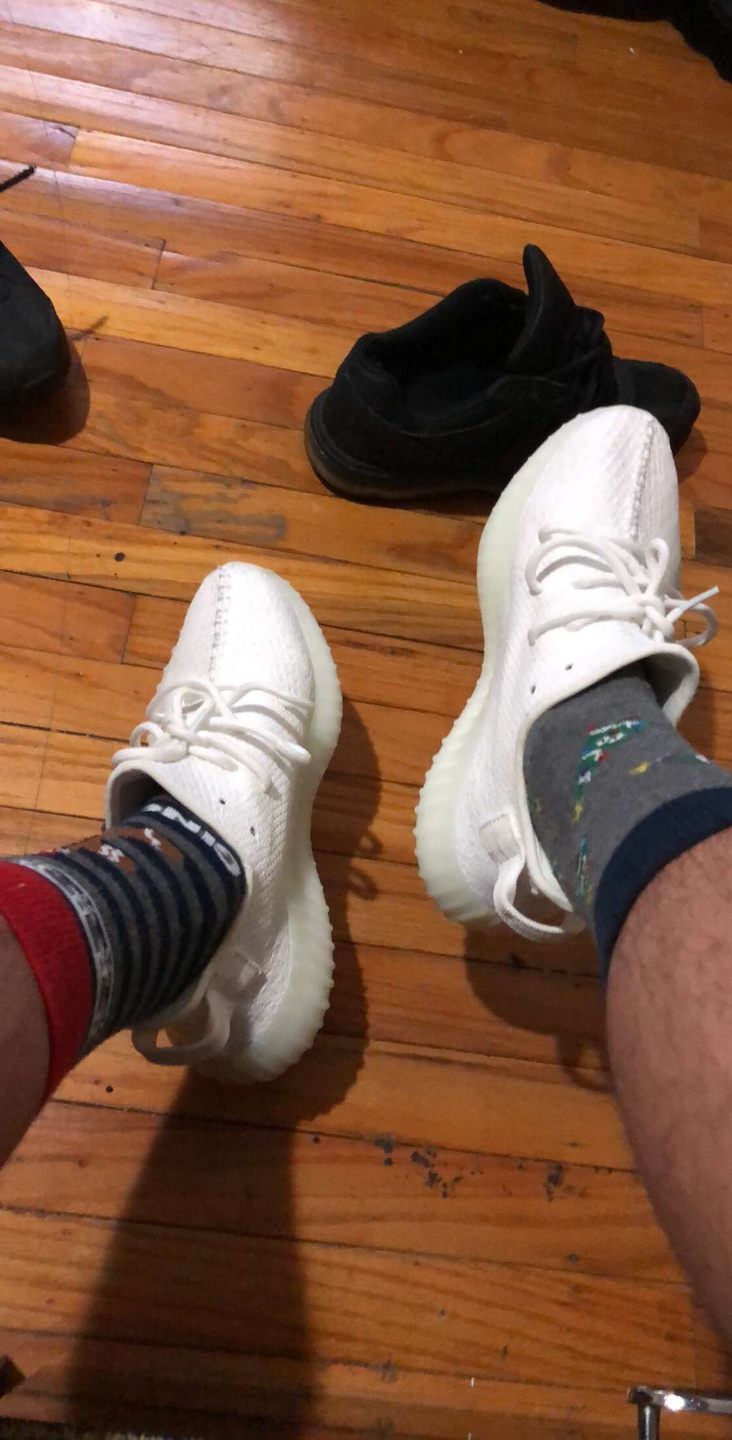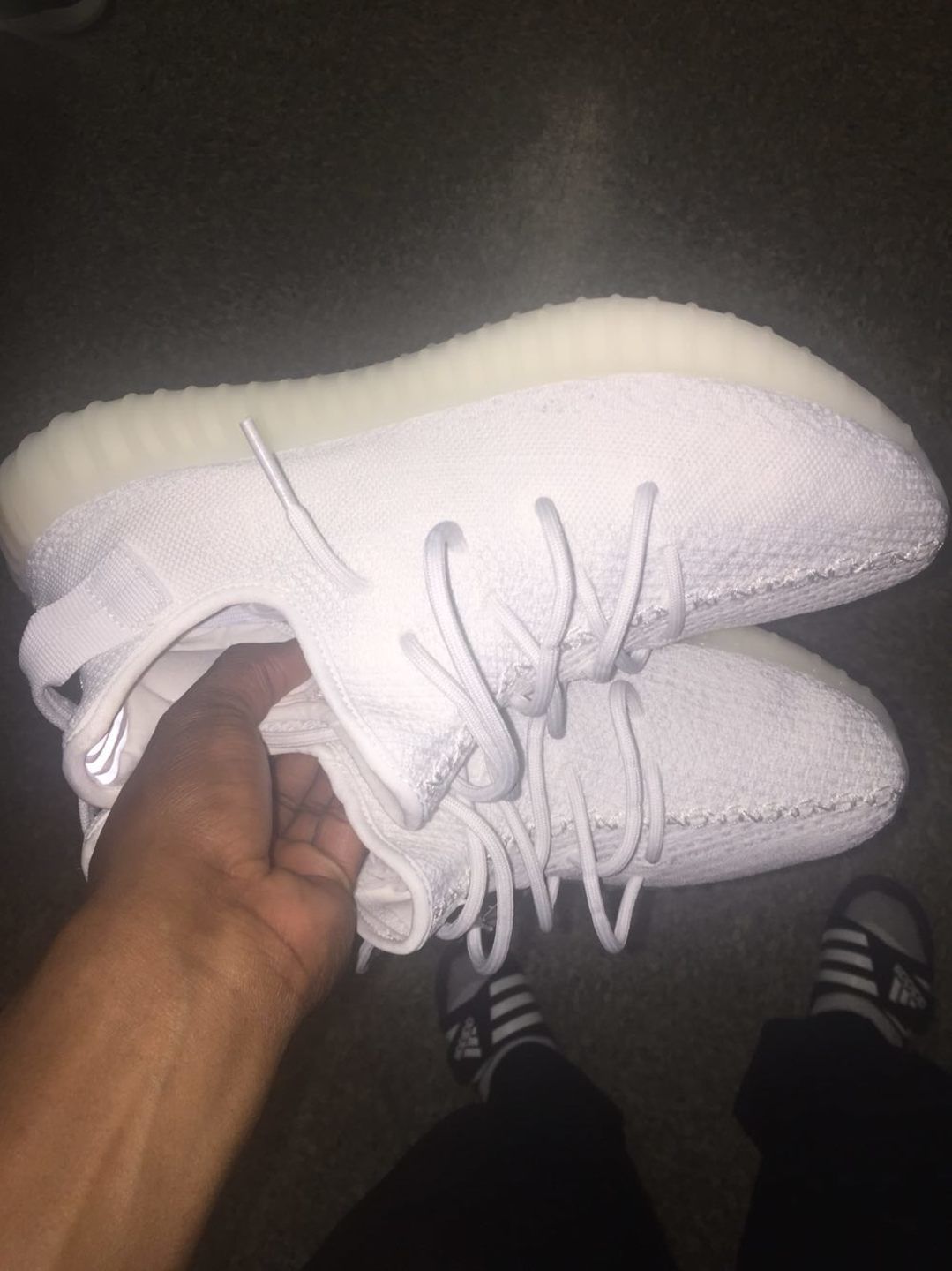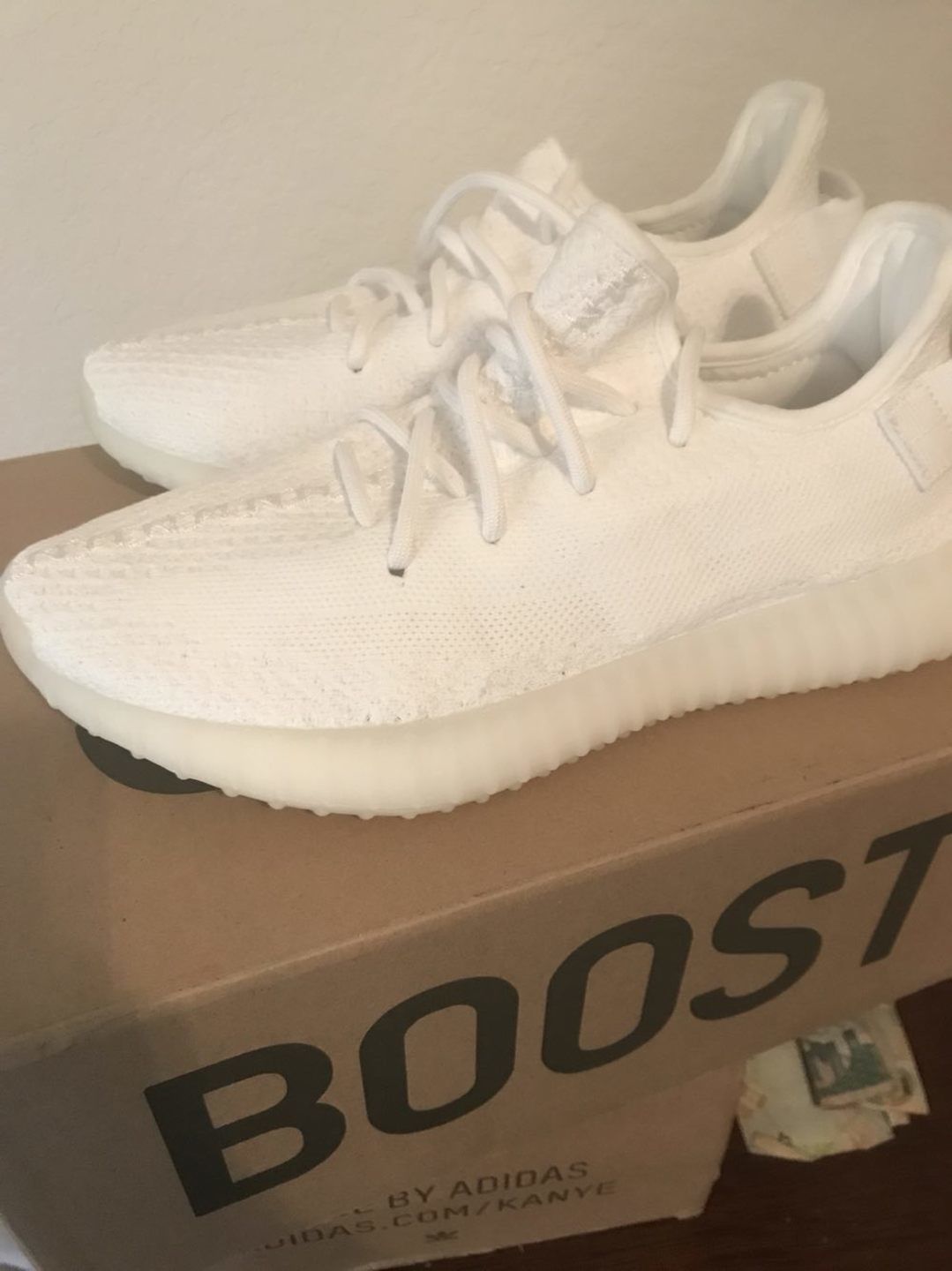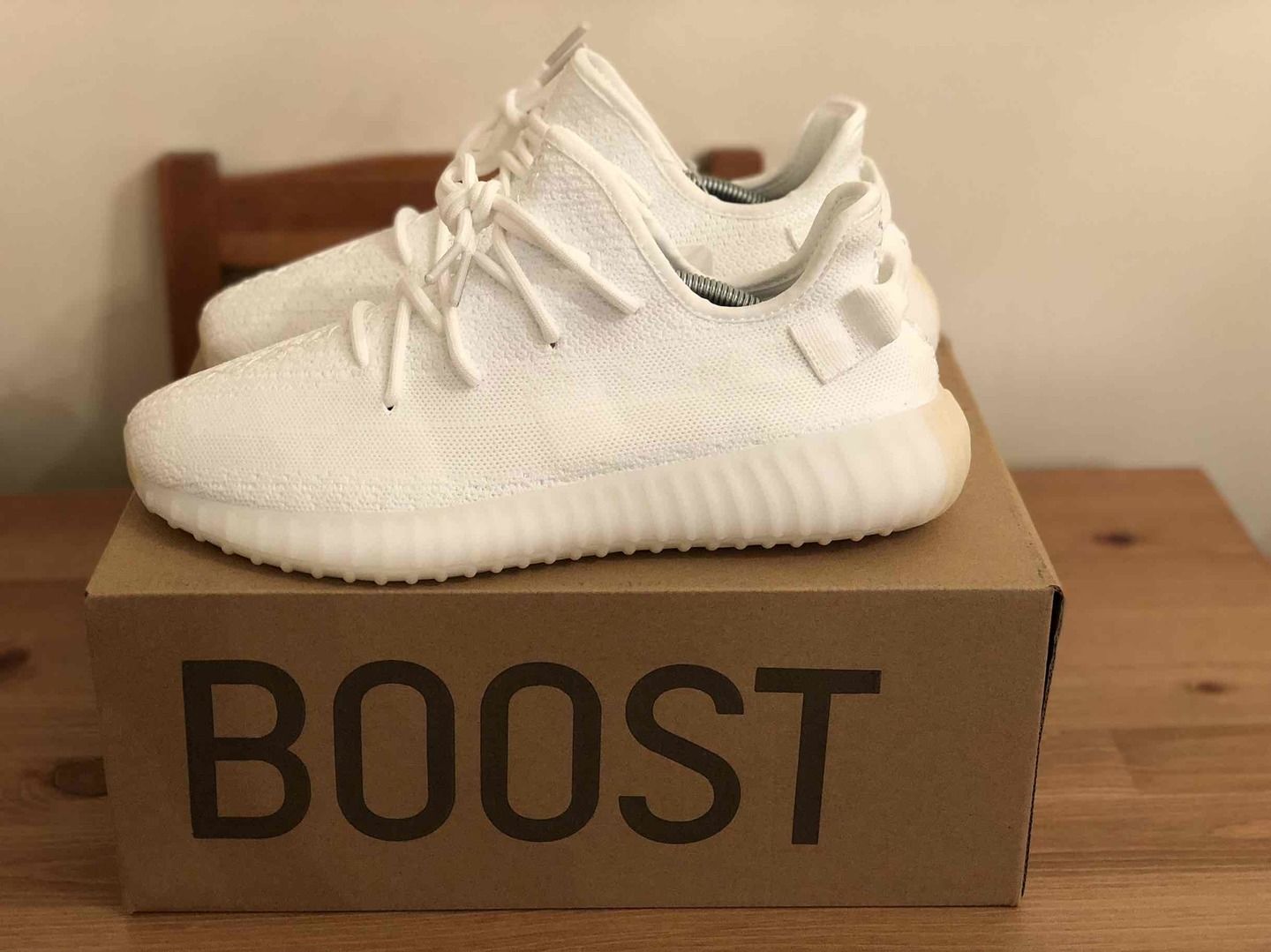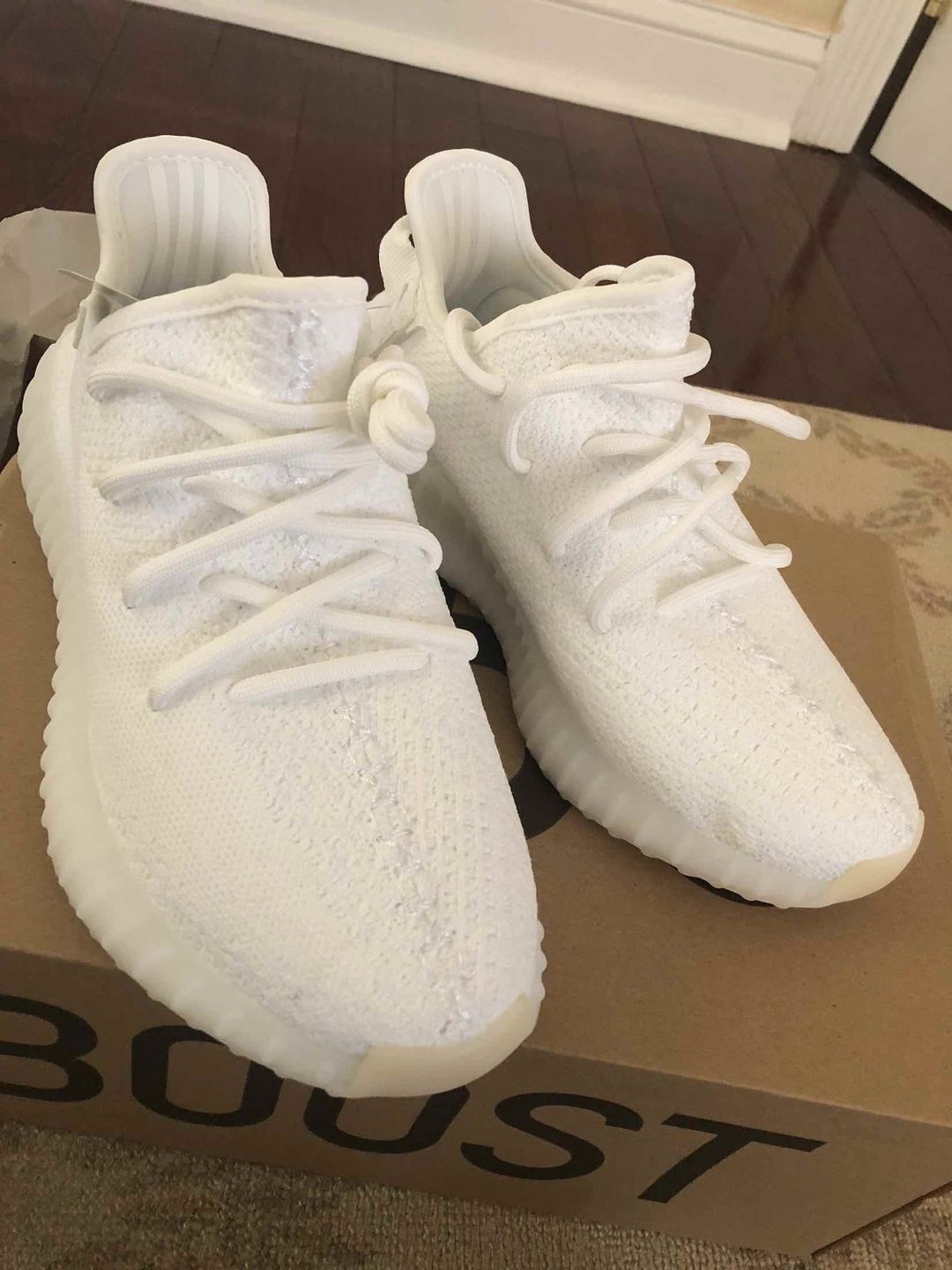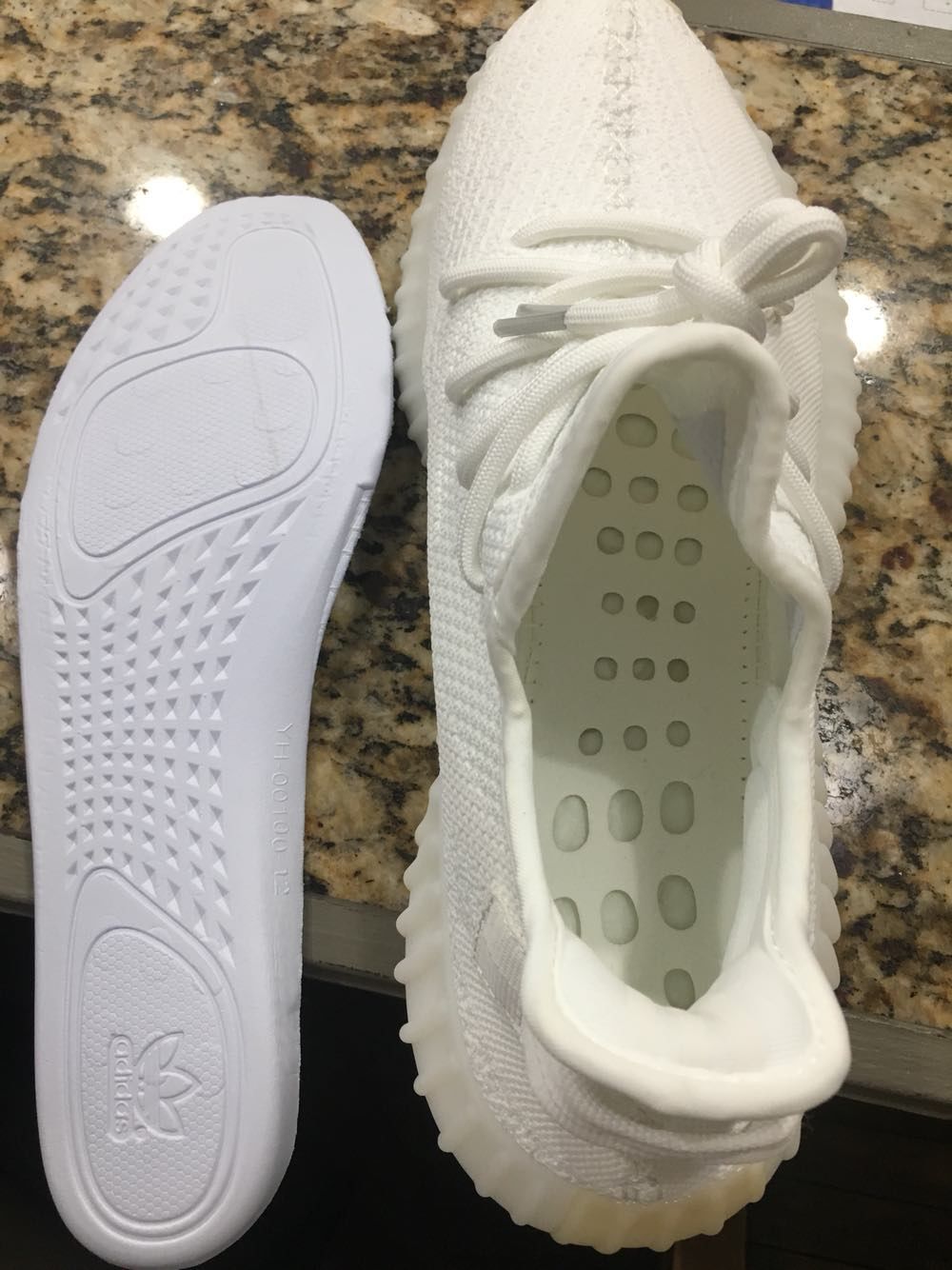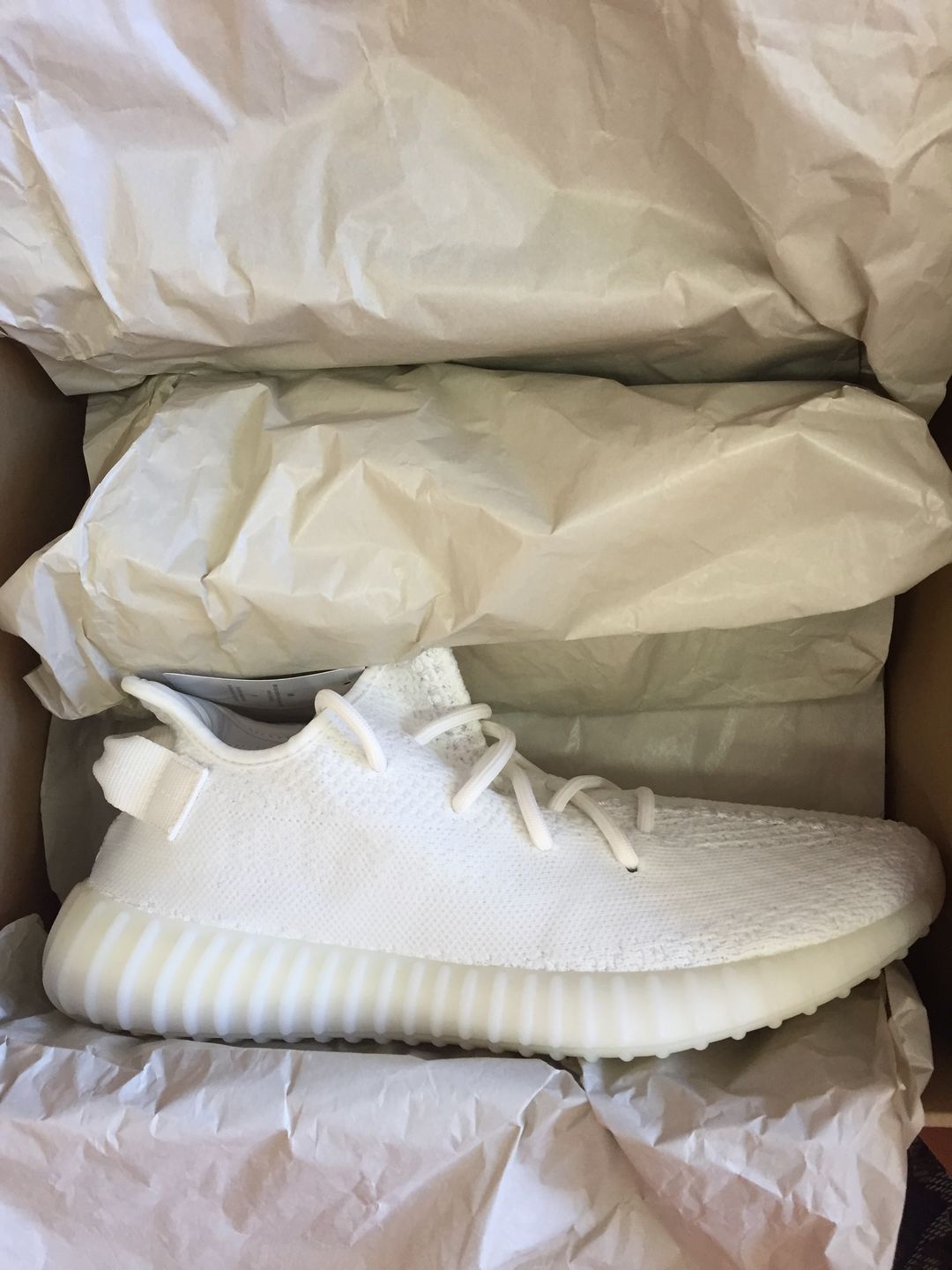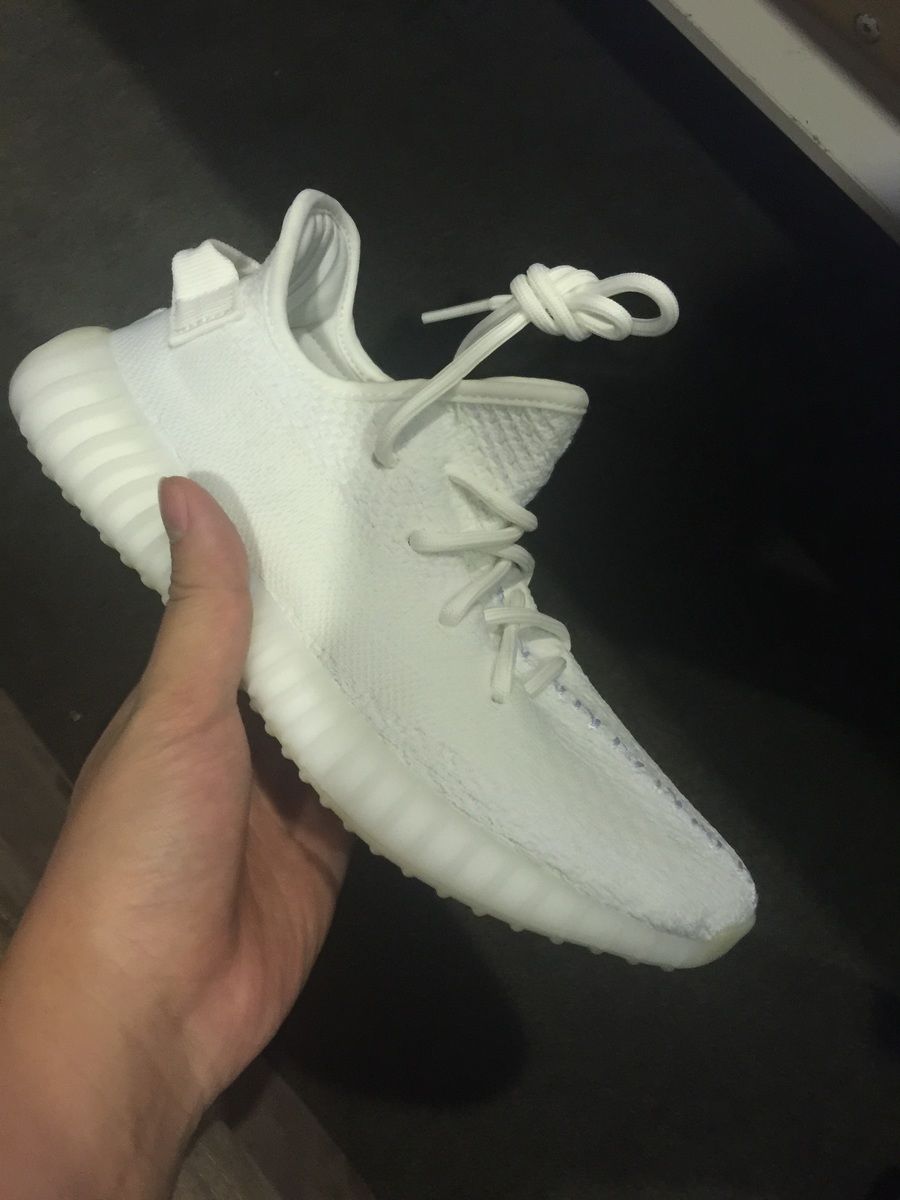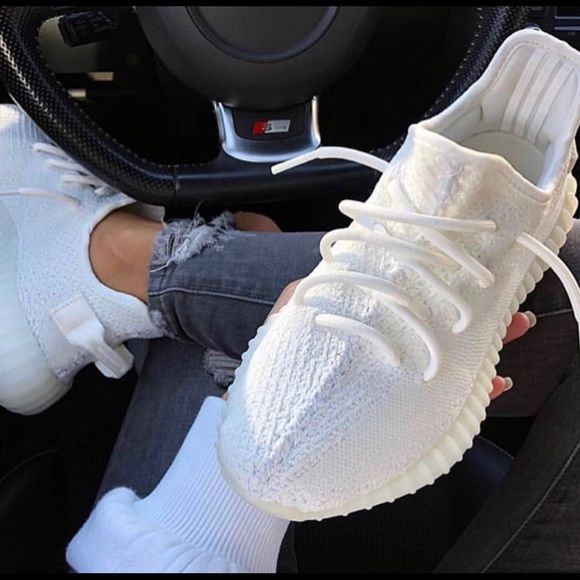 Second time buying from this store and yet again another successful transaction! The shoes looks great!! First time I bought myself the zebras and this time I bought my girlfriend the cream whites and wow I can't wait to give it to her! I'm for sure going to buy more shoes!
kurt r.
Shoes are absolutely beautiful look 1000% legit only thing is the boost is a bit firm, shipping was 11 days my one complaint was the box was beat pretty bad from the shipping but not the sites fault.. unusable box but the quality of the shoe is that good I didn't knock a ✭ off will be buying more no doubt
Jonathon L.
very nice, box shoulda got double boxed, so it wasnt so dented up, get a half size bigger just cause it's very tight around the ankle, other than that, very pleased and looks very authentic, Thanks.
kris n.
Order was great I ordered two pairs and came in same box everything was spot on too even the box I recommend highly
Mikey